Steal It: Dubai Dolphinarium - Dolphin & Seal Show | Exotic Bird Show Tickets
Dolphin & Seal show Regular and VIP Tickets at Dubai Dolphinarium in Dubai Creek Park starting from only AED50. Overloaded cuteness of dolphins awaits you!
Highlights
-Option1 (AED49): Regular Dolphin & Seal Show Child Ticket (2-12yrs)
-Option2 (AED89): Regular Dolphin & Seal Show Adult Ticket (12yrs+)
-Option3 (AED75): VIP Dolphin & Seal Show Child Ticket (2-12yrs)
-Option4 (AED119): VIP Dolphin & Seal Show Adult Ticket (12yrs+)
-Option5 (AED30): Exotic Bird Show Child Ticket (2-12yrs)
-Option6 (AED50): Exotic Bird Show Adult Ticket (12yrs+)

-All prices INCLUSIVE of VAT where applicable
-Dolphins are said to be the most intelligent mammals, and you can have a rendezvous with them at the Dubai Dolphinarium with us. Dubai Dolphinarium is the only fully air-conditioned dolphinarium in the city.
-The 45 minutes long dolphin and seal shows are held in an 180-degree amphi theatre. The impressive performances of the dolphins and seals would be equally enjoyed by kids and adults. You also get a chance to interact with these intelligent animals directly as well as gain some knowledge about marine life from our experts and trainers.
-Inclusions: Entrance ticket to Dolphin Live Show; Access to up-to-date marine mammal facility; Perfect for people of all age groups. Note: Child tickets cannot be issued separately without an adult, minimum 1 adult ticket must be bought bought along with child tickets to accompany the child

---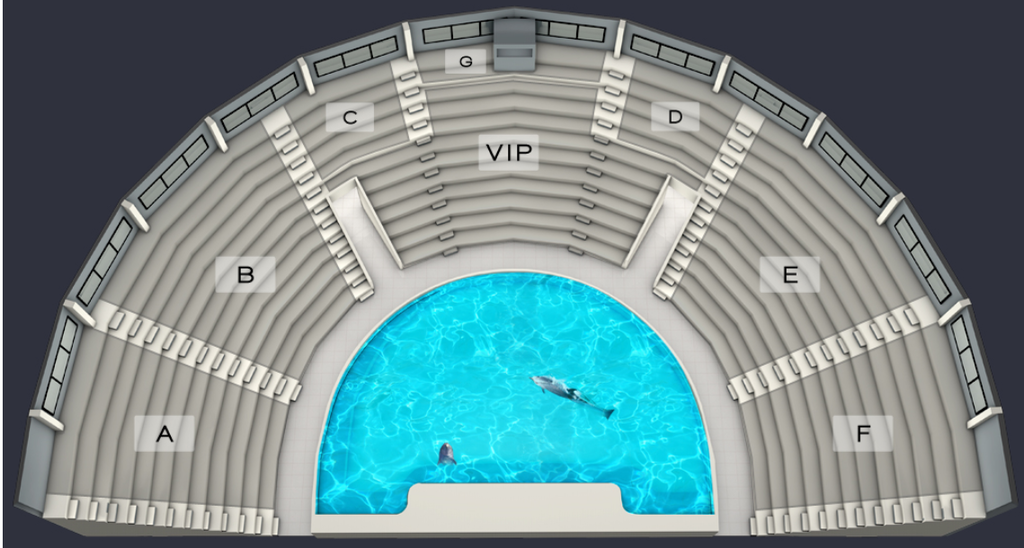 Conditions
-Valid for all
-Covid-19 restrictions apply as per the latest government directives
-Children below 2 years go for FREE.
-Valid till March31, 2024
-Valid on all days, including today (NO blackout days) - Dolphinarium is closed on Tuesdays
-Multiple vouchers can be purchased per person
-Prior booking is required, at least 3 hours prior to show timing.
-After the payment is completed, the customers will receive an email requesting for their preferred date & time of travel - Kindly reply to that email for us to issue the required E Tickets at the entrance. E Tickets can be issued on the same day.
-Timings: 11am, 2pm and 6pm on all days for Dolphin and Seal Show.
-Timings: 12:15pm, 3:15pm and 7:15pm on all days for Exotic Bird Show.
-Cancellations or rescheduling not allowed & would lead to voucher forfeit
-Call 050-4285291 (call or whatsapp) for inquiries & bookings
-Bookings are subject to availability
-General Rules of Dubai Dolphinarium apply
-Non refundable voucher
-All Entrants MUST pay Entry fee will be 5 AED (Ticket) to enter Dubai Creek Park. Its non negotiable.

Map & Location
Dubai Fridays
D-07, 19th Floor, Conrad Hotel Offices, Sheikh Zayed Road, Dubai, UAE
+971-50-4285291 (call or whatsapp)